HTML contact forms allow users to enter their information quickly and easily. It is used in a few different ways from sending emails to registering for events. This means that they are very efficient when it comes to getting the information from a user into a form.
Best 25+ HTML contact form examples for free dowload
1. Responsive Contact Form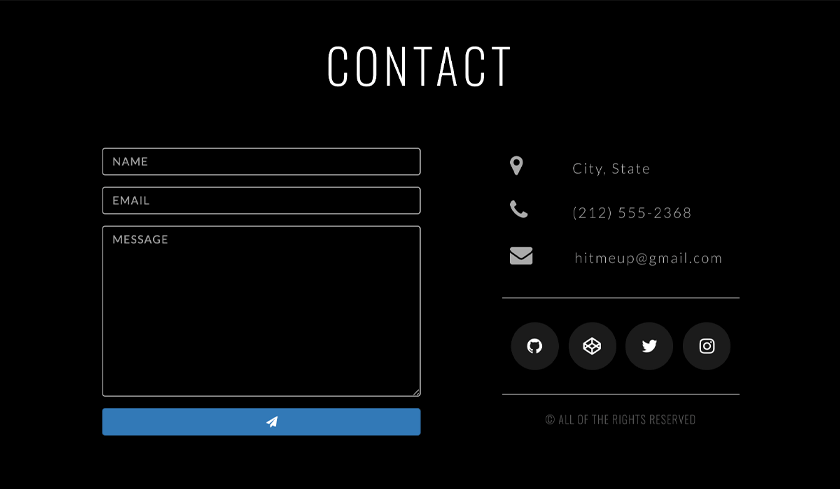 2. Clean Contact Form HTML CSS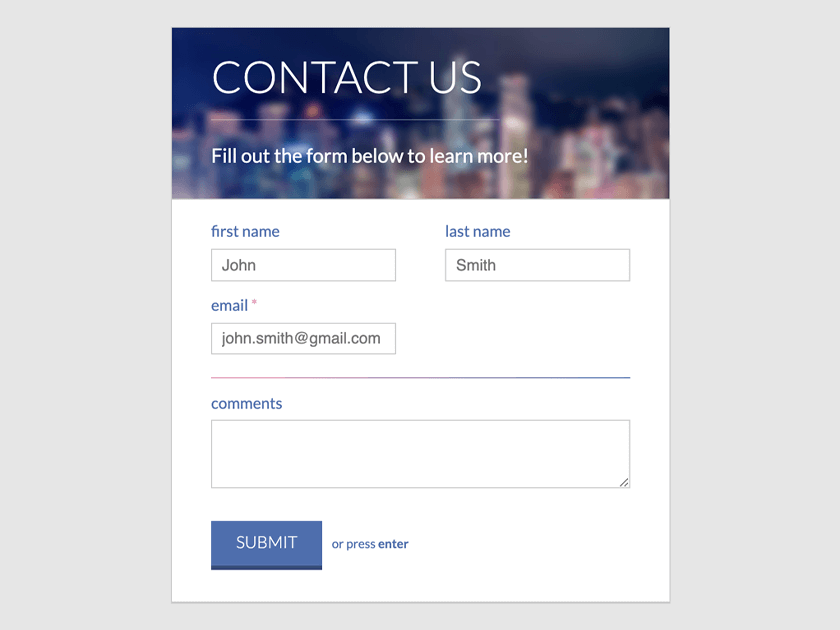 3. Under the sea contact form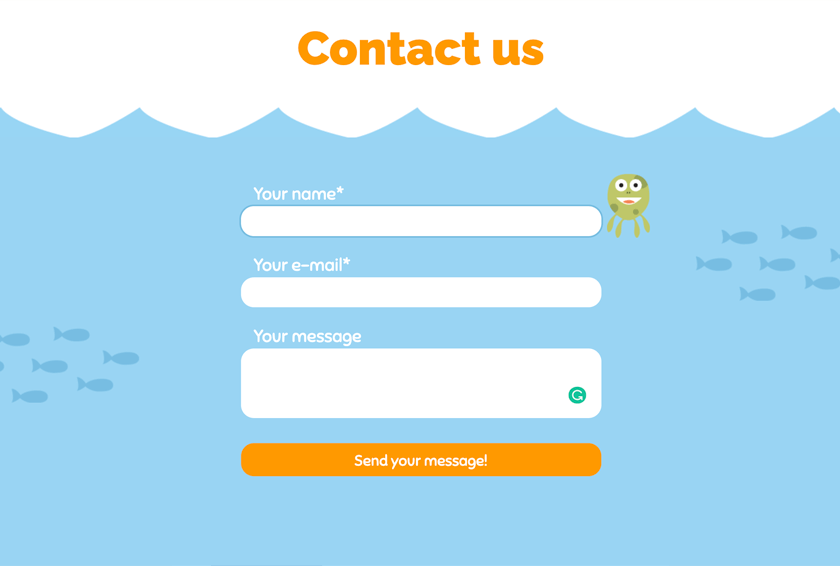 4. Modern HTML Contact Form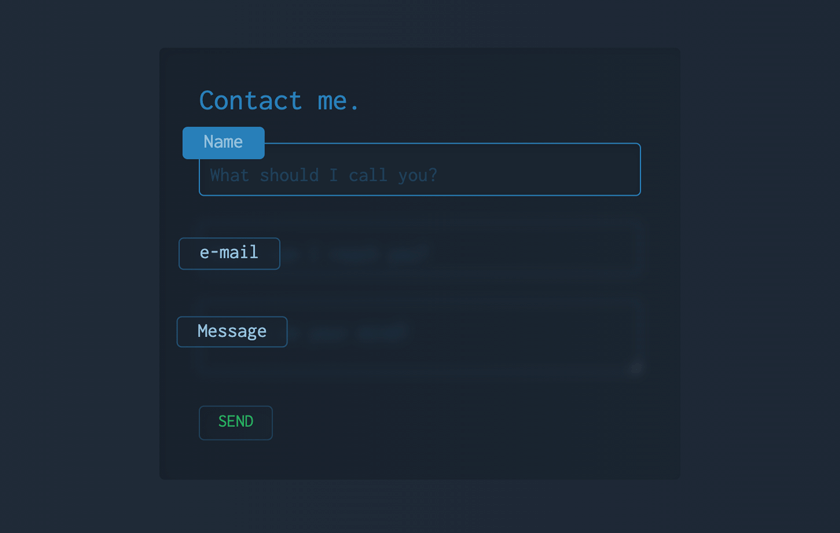 5. Vintage Inspired Contact Form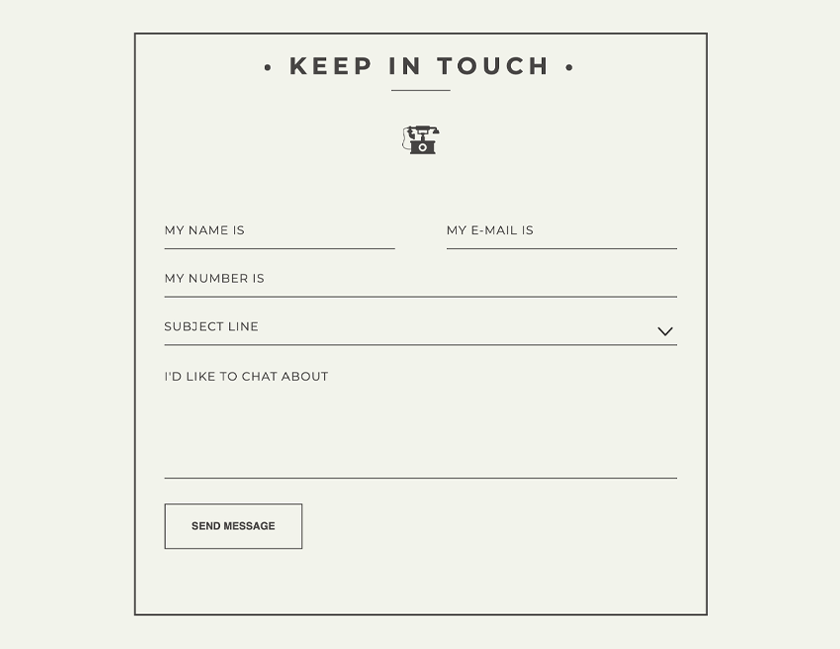 6. Cool Responsive Contact Form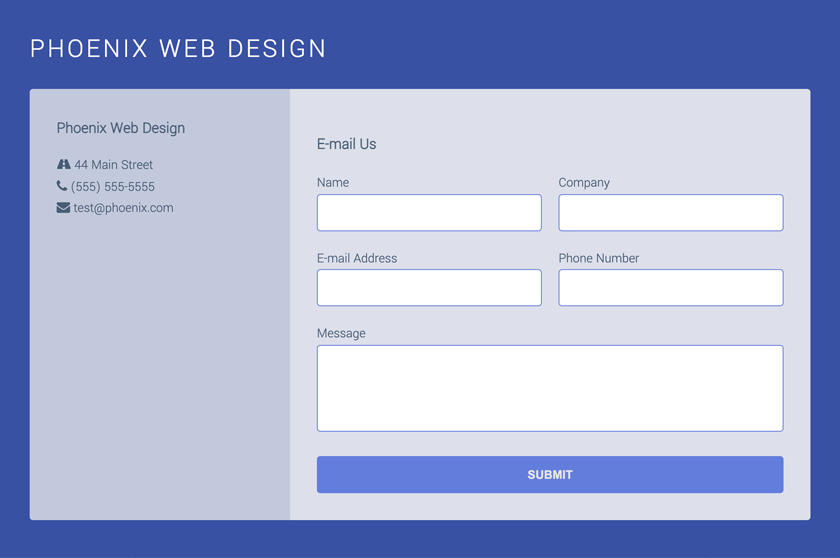 7. Envelope CSS3 Contact Form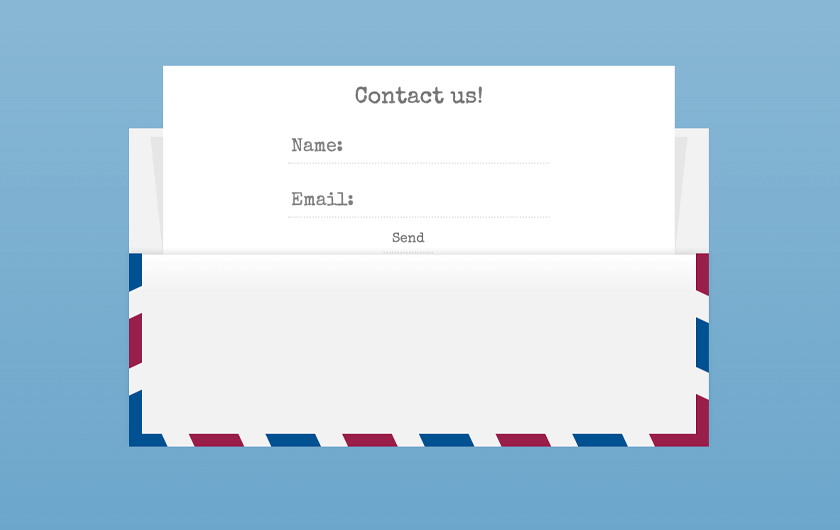 8. Contact Us Form HTML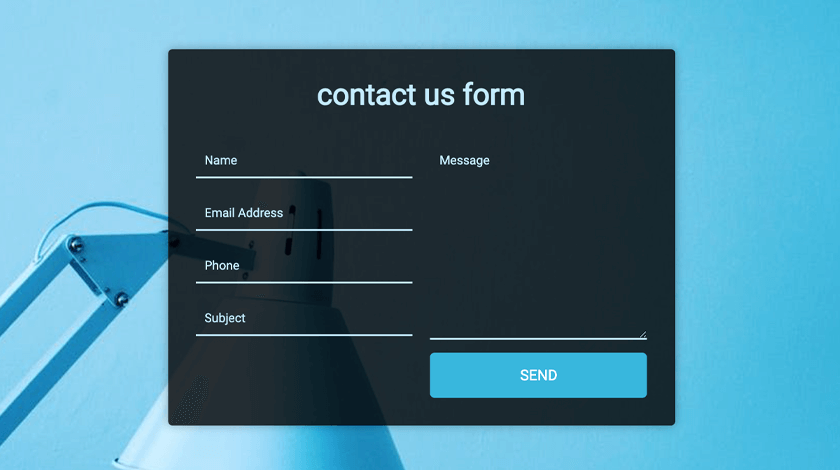 9. Responsive Contact Page: dark mode + form validation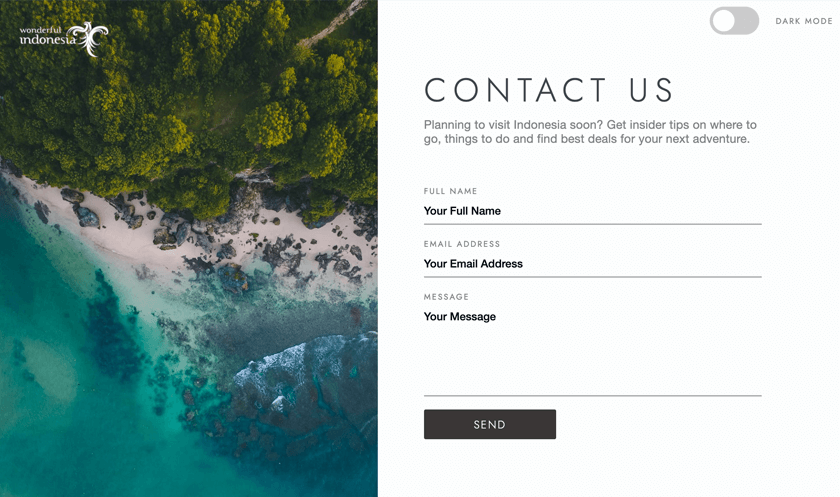 Minimalist Contact Page with a toggle switch to enable dark mode. Responsive design for landscape orientation for screens >= 720px. Includes form validation written in vanilla JavaScript.
This project is for demonstration purposes only. All trademarks and images belong to their respective owners.
10. Contact us Responsive Template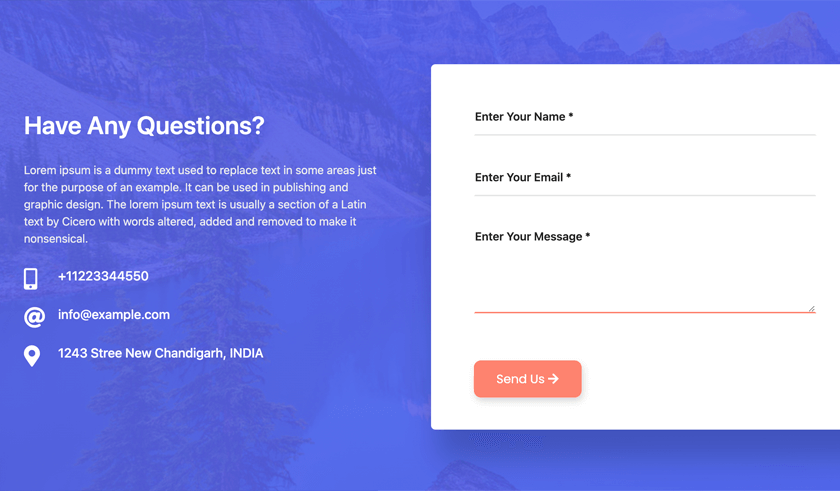 New Contact us form Design html and css with responsive.
11. Contact Form with Image Background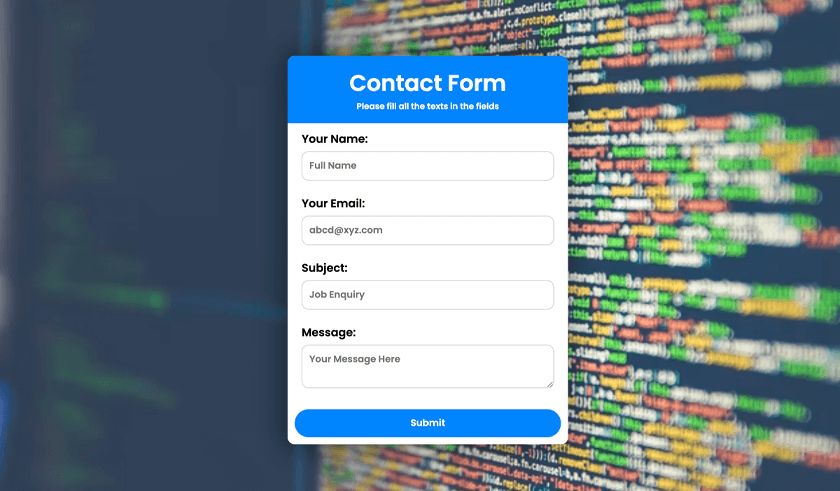 12. Animated Contact Form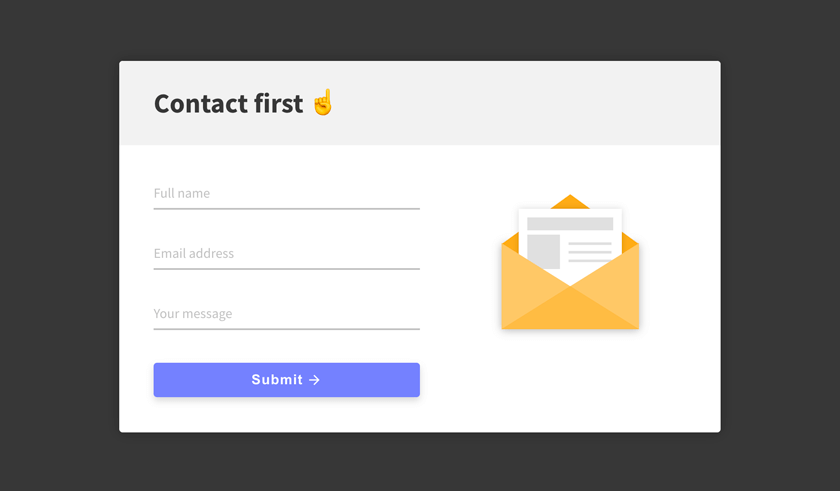 13. Contact Form Line Border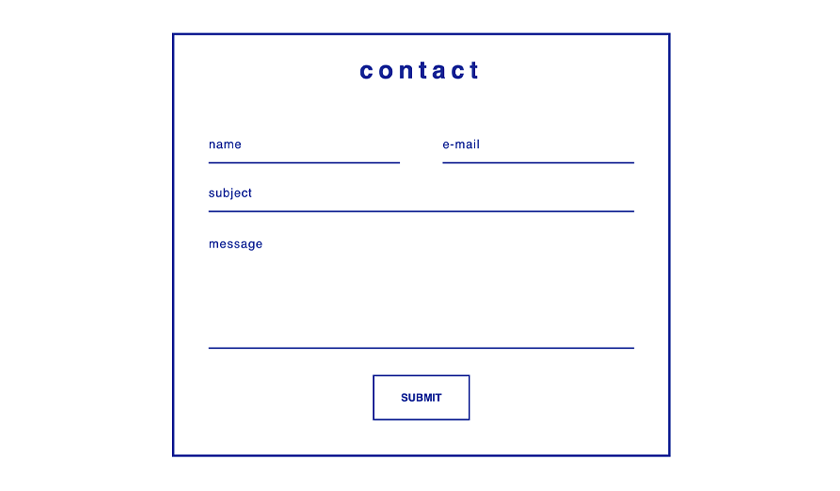 14. Sliding Sidebar Contact Form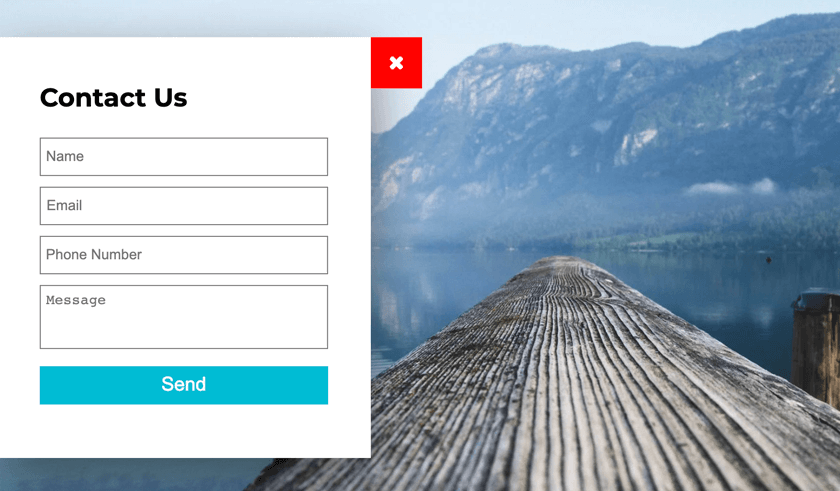 15. Simple Contact form UI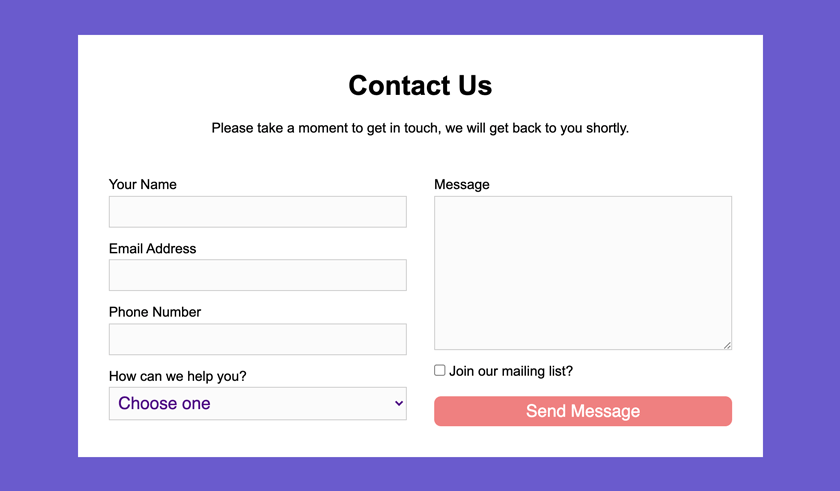 16. Contact Form with Gradient Background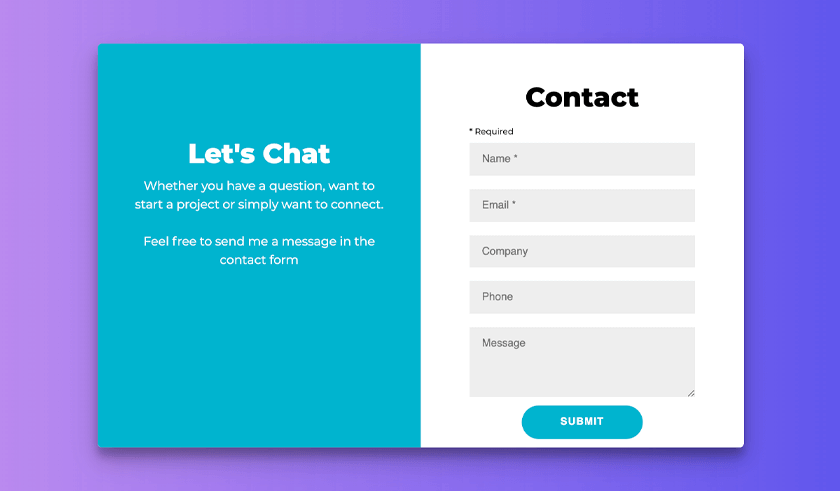 The inspiration of this contact form was from Florin Pop's slider form.
17. Animation Envelope Contact Form HTML CSS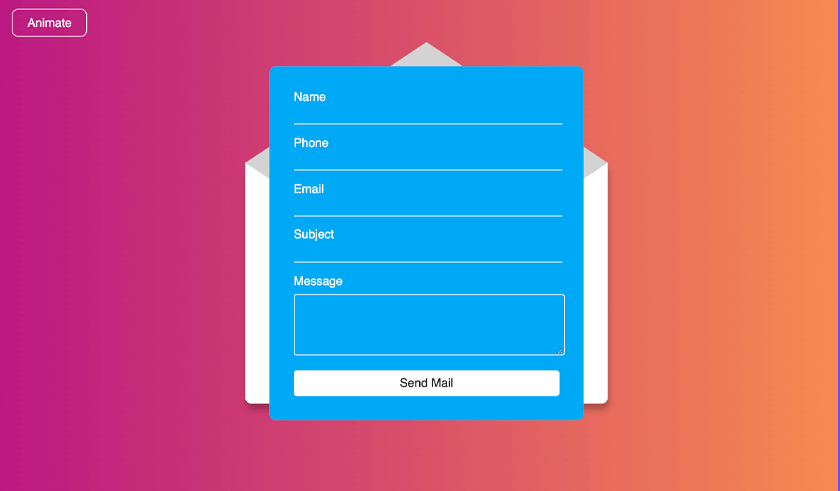 Contact Us Form with envelope animation.
18. jQuery Pop-up Contact Form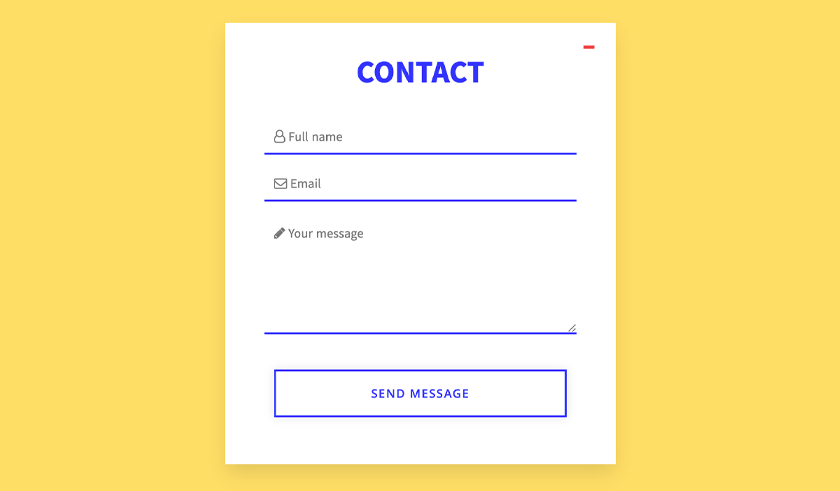 jQuery pop-up contact form with fading/sliding effect.
19. Pastel Contact Form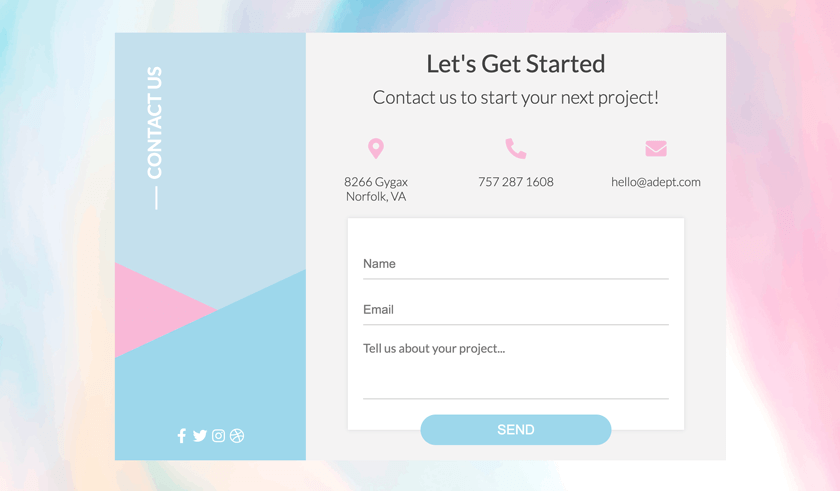 20. HTML Contact Form Modal Bottom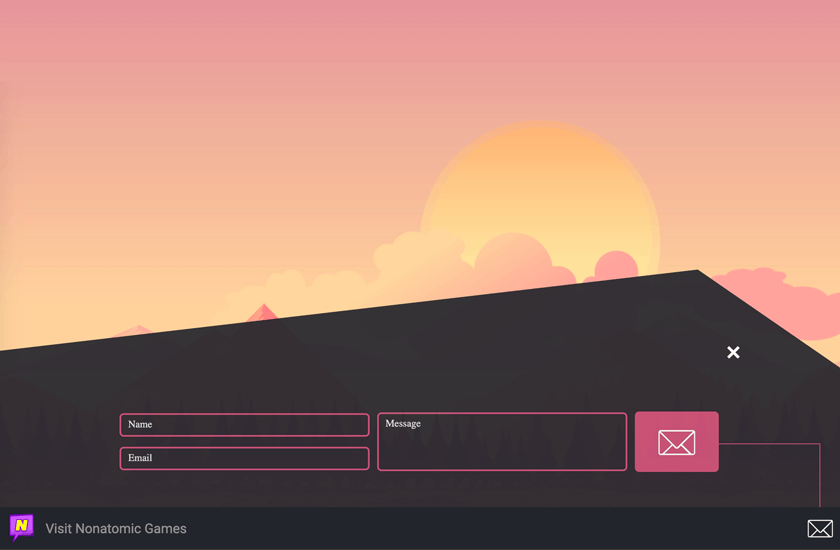 21. Beautiful Contact Us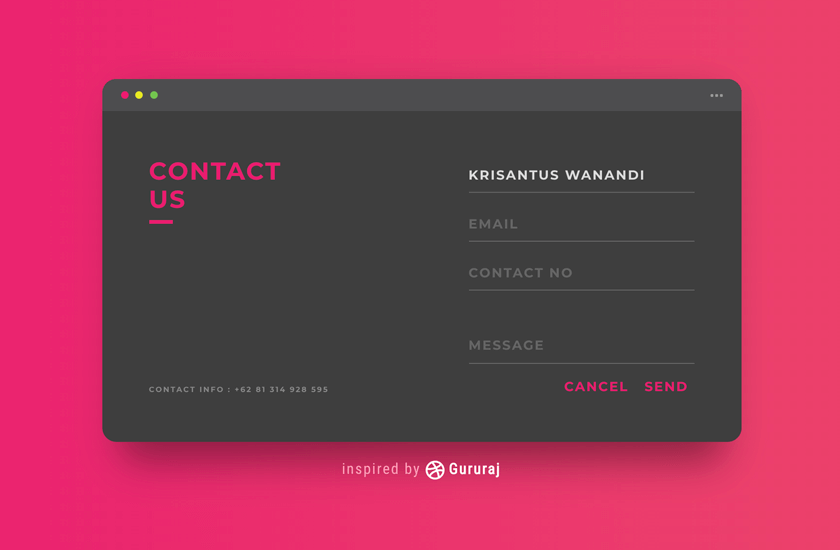 22. Fresh Contact Form Template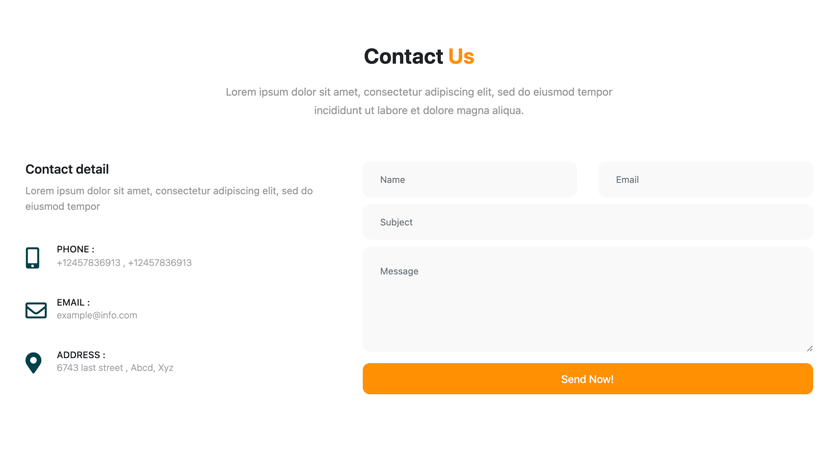 A contact page is the best way for website visitors to contact you.
23. Modern HTML Contact Form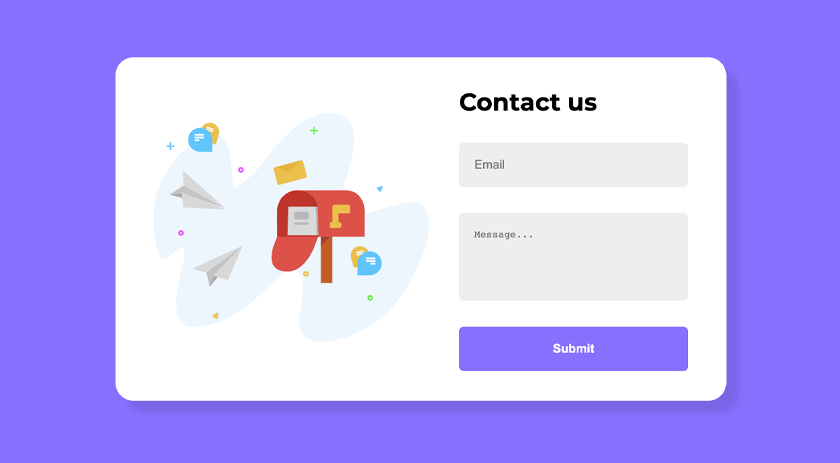 24. Simple contact form template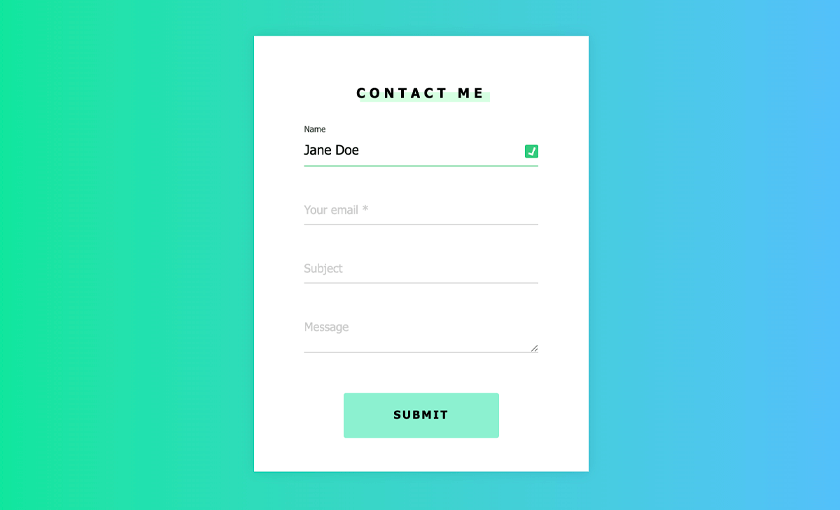 Simple contact form, feedback form, form for site. Animated labels, shadow on the box, animation with CSS, animation with JQuery. Must have for developers.
25. Contact Form Phone Number Masking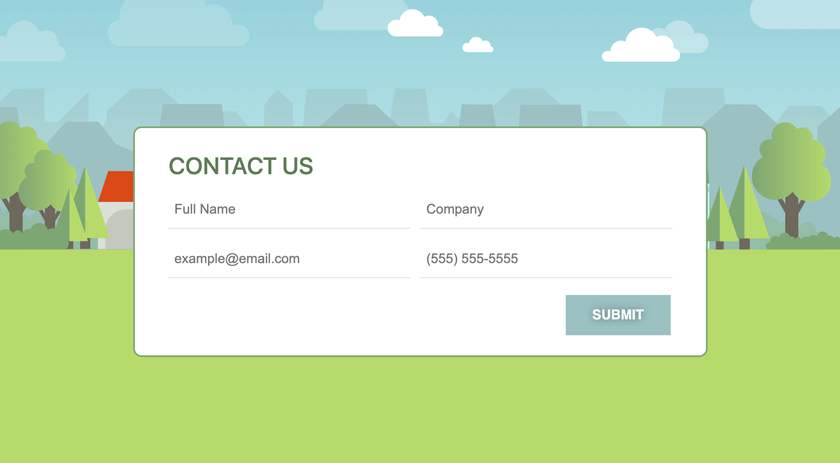 Simple contact form with HTML5 validation, and regex formatted masking on phone field.
26. Contact Form with Google Map API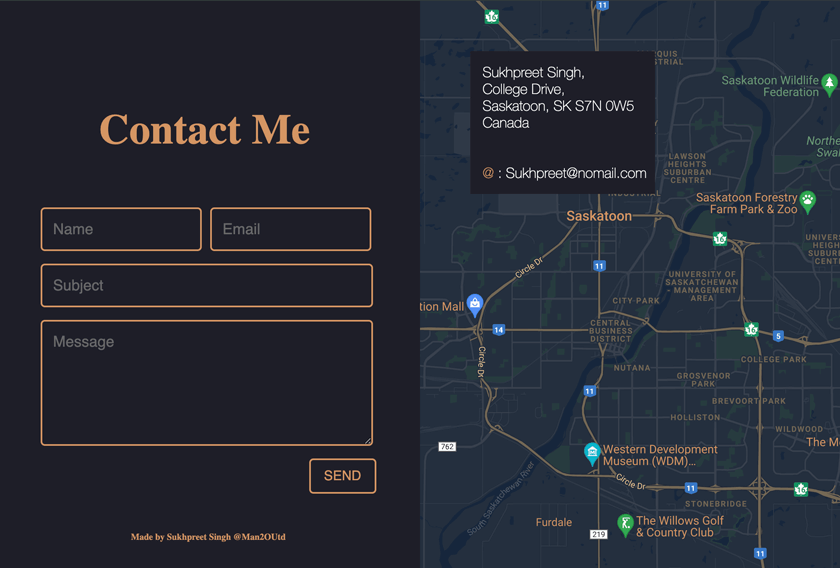 Fully responsive simple beautiful Contact form with Google map.